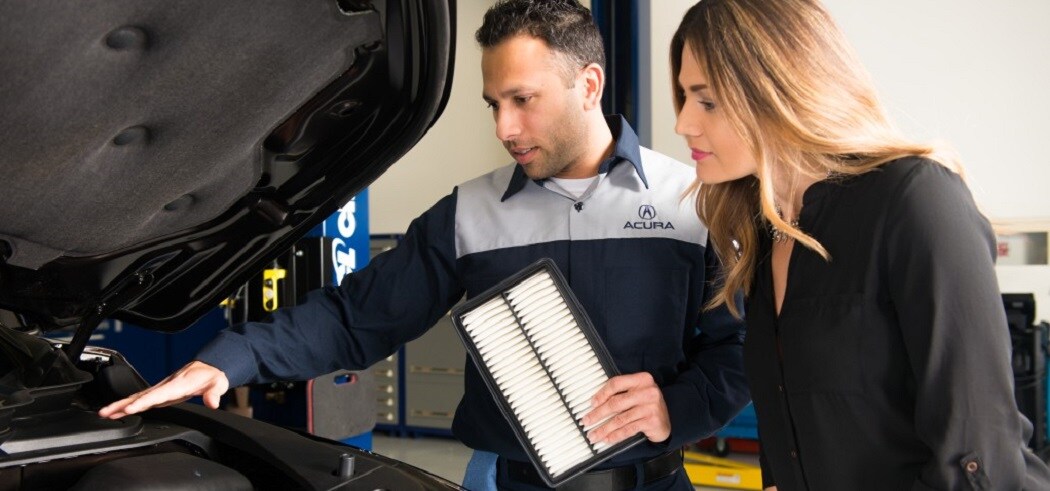 Erin Mills Acura Maintenance Calculator
Don't leave the future of your Acura to chance. Take advantage of the Erin Mills Acura Maintenance Calculator to let you know when to service your Acura for optimal and peak performance.
Most new model Acura's are equipped with the Maintenance Minder system, which is an onboard computer that recommends when and what services are required. This system takes into account the engine starting temperature, driving distance, engine speed, driving conditions, and habits. It then calculates the remaining engine oil life displaying it as a percentage.
What if you already own an Acura that you have grown to love and can't part with? Erin Mills Acura wants to take care of you just as well as you take care of your car. If your vehicle is not equipped with the Maintenance Minder System, you can use the Acura Maintenance calculator, this tool uses the year, model, and trim of your car and organizes factory recommended maintenance using odometer reading or time interval, whichever occurs first. However, most maintenance requirements are more dependent on distance driven than time.
Imagine you own a 2005 MDX Tech Package Trim and you want to continue enjoying the reliability this SUV has delivered for many years. Simply enter the year, model, and trim into the calculator and the easy to read factory recommended maintenance table will appear. A table with every 6000KM and 3-month time interval readings will determine if you require Type 1, 2, or 3 maintenance service. Once you decide on the maintenance package you want, schedule an appointment with our in house Service Department.
Browse our website or call us today and talk to one of our experienced staff to get more information on this and other services we offer at Erin Mills Acura!