2022 Acura NSX Type S in Mississauga, ON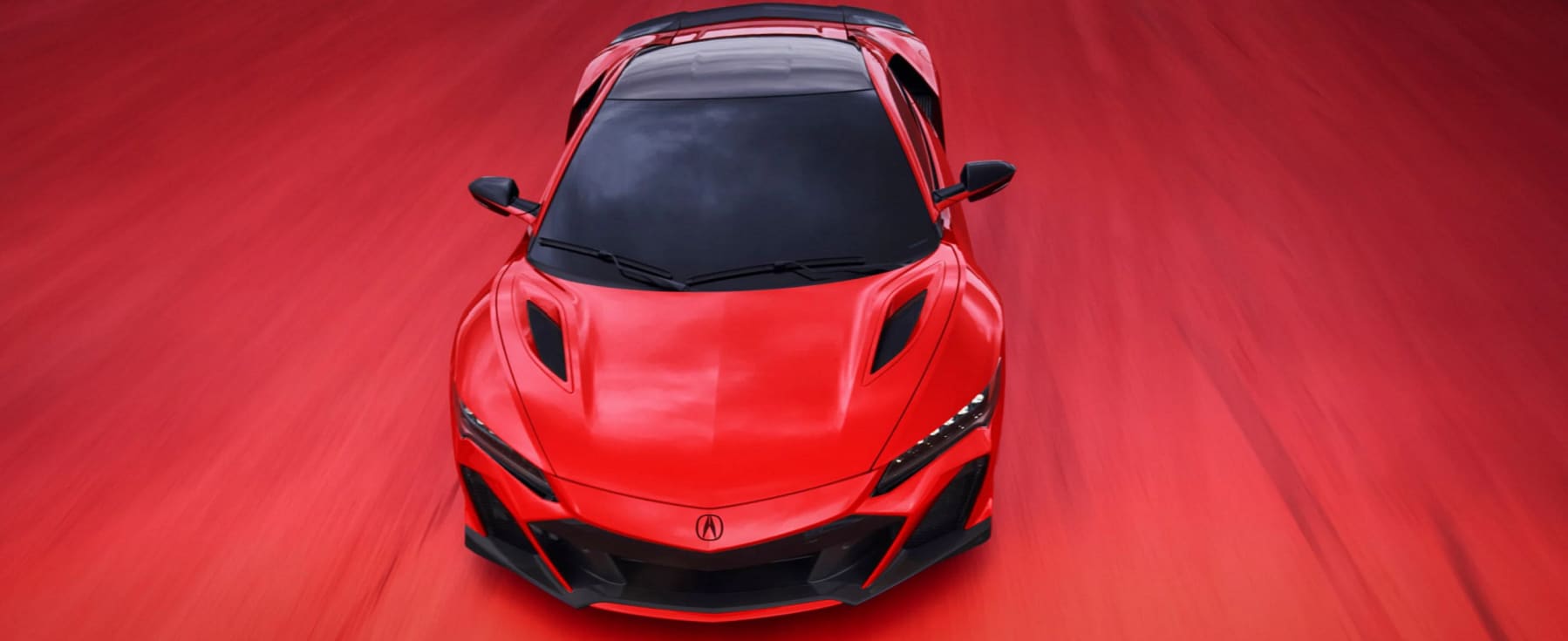 2022 Acura NSX Type S Overview
The 2022 Acura NSX Type S is among the new inventory we offer at Erin Mills Acura. If you need a racing car born from legacy, then the Acura NSX Type S is the vehicle to check out. This vehicle makes its debut with quality, speed, and precision. In other words, the Acura NSX is designed for the race track. Its various specifications include a maximum of 600 horsepower and 492 lb-ft of torque, produced by its twin-turbo V6 engine. The 2022 Acura NSX Type S has a maximum speed of 307 km/h, and it is also capable of accelerating from 0 to 96 km/h in under 3 seconds.
Track-Tested Design
Designed on its racing attributes, the NSX Type S combines a truculent design and aerodynamics features to develop plenty of downforces that keeps the vehicle attached to the road. Its GT3 Evo is motivated by carbon fibre, and the rear diffuser offers more stability so that you can be in control.
Type S power
From afar, you'll be able to hear the sound of this vehicle, given that it produces more power thanks to its racing twin-turbo engine that pumps out 600 horsepower. It offers you the most electrifying and experienced drive.
Advanced Interior
With the inspired racing sporty steering wheel, everything in the interior of this vehicle strengthens the connection between performance and the driver. The interior also features an expensive Alcantara trim and finishes throughout the cabin, which evokes a sportscar. Its exclusive logos represent unprecedented moments in the history of Acura. A lightweight package also adds the carbon fibre sport styling, decreasing the crucial weight for a more sporty driving experience. The carbon fibre is also visible on the engine cover and its unique brakes.
Powered Precision
This vehicle is precise and composed, from the parts to the embodiment of a crafted performing vehicle. Every decision our engineers make come backed by our mantra and the result you can see for yourself, a supercar like no other.
2022 Acura NSX Type S - Exterior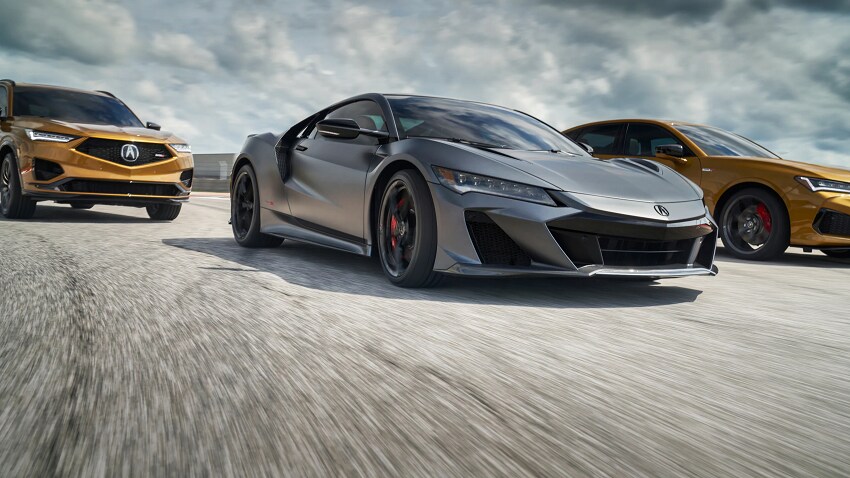 2022 Acura NSX Type S - Interior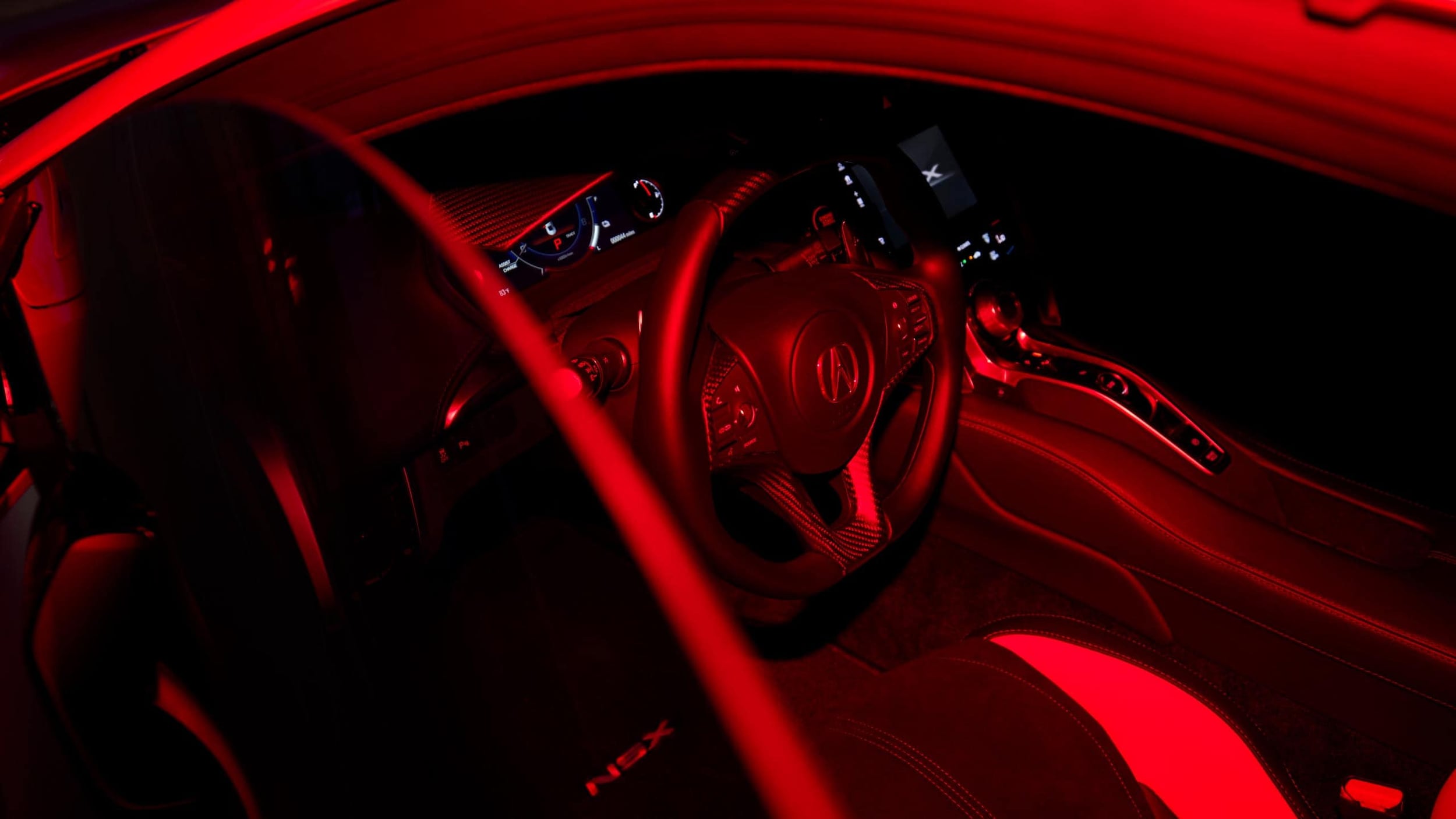 Harnessing A Legacy of Power
Since it features a twin-turbo and the sport hybrid electric motors pumping out 600 horsepower as you step on the gas pedal, this vehicle is meant to break a few records on the race track. The Acura NSX Type S also offers a few drive modes to enhance a more thrilling experience. When taking corners, it is more precise, thanks to its tuned adaptive damper system. For a more confident cruise, its brake callipers and rotors are well-designed to provide more stopping power and are virtually fade-free.
Building An Icon
Designed by great engineers, the 2022 Acura NSX Type S has always been ahead of time. The standard all-wheel-drive gives it superb handling that delivers instant response and a tremendous dynamic performance that gives it magnificent acceleration. The 2022 Acura Type S features an airflow management system for improved aerodynamic performance, contributing to its integrated air cooling.
Exterior
Its exterior features more upscale components, from the updated front fascia that includes headlamps, an airflow management system, carbon fibre front lip, and rain-detecting windshield wipers. The rear part portrays LED brake lights and a well-tuned exhaust. The body is covered by galvanized steel panels with the window glass also tinted.
Forged Wheels
It also features well-designed spoke wheels, which adds to its bolder look when cruising on the road. The forged wheels also contribute to its increased G-force, thus, resulting in a more controlled situation as you maneuver.
Exclusive Paint Technology
The exterior boasts a unique paint technology that is rare to encounter on other supercars. It includes gray matte paint, which utilizes the nano-technology to develop a fascinating exterior.
Contact Us
For any customer wishing to get the 2022 Acura NXS Type S, Contact us at Erin Mills Acura to browse through our new inventory of Acura vehicles.
Make an Inquiry
* Indicates a required field