Acura Type S Models Overview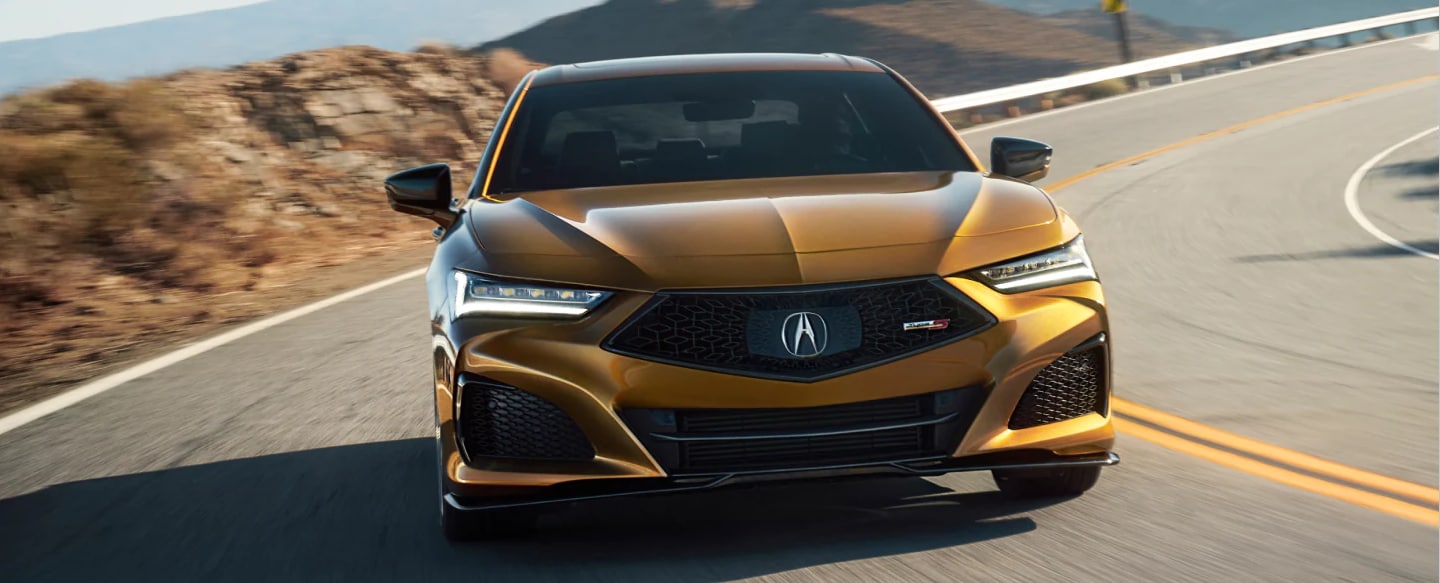 Available Acura Type S Models in Mississauga, ON
Regardless of whether you are looking for a sedan to cruise around town, an SUV to haul the family for trips, or a weekend supercar for track days, you will find a Type S model that suits your needs in our new inventory at Erin Mills Acura. The days of compromises are over with the Type S models, giving you the performance you desire to conquer the curviest of roads while retaining the practicality for daily life. Each Type S Acura is engineered with precision in mind, giving you a refined driving experience catered to those that want a well-rounded Acura that can do it all.
MDX Type S
In today's market, mid-size SUVs are thriving, and for those that enjoy a thrilling ride, you will want to be in an MDX Type S. The Type S badge transforms the sleek MDX into something that's never been done before by Acura, earning it a place in Acura's history.
Performance & Specifications
A 3.0-litre turbocharged V6 powers the MDX Type S with 355 horsepower, driving its rear-biased SH-AWD system for optimal traction in various driving situations. It also gets an exclusive performance suspension to deliver precise handling and control for this outstanding SUV.
TLX Type S
As the beloved sedan for many, the TLX gets the Type S badge, which adds many features to improve its performance and enhances the interior with premium luxurious materials for further comfort and class.
Performance & Specifications
Similar to the MDX, the TLX Type S also gets a 3.0-litre turbocharged V6 engine to drive its rear-biased SH-AWD system, providing a level of performance that's sure to impress even the most daring of car enthusiasts. You can expect the turbocharged powertrain to produce 355 horsepower and 354 lb-ft of torque, giving you a balanced power delivery that's smooth and predictable.
Performance Enhacements
Some enhancements made to the TLX Type S to accommodate its power increase include a sport-tuned Adaptive Damper System, high-performance chassis bracing, large front Brembo brake calipers, upsized rotors, NSX-inspired lightweight Y-spoke wheels, and Pirelli summer tires. Although those are supporting enhancements, the lightweight wheels reduce unsprung weight on all four corners, giving you better handling characteristics and precise steering input.
NSX Type S
When looking for a supercar that handles and performs like no other, the NSX Type S is the go-to option from the Acura lineup, giving you a refined driving experience built on the previous generation's already loved attributes.
Aerodynamic Design
To have a truly dialled-in supercar, you need a lot more than just power, which the NSX Type S already has plenty of, but it adds aerodynamic upgrades to reach 100 km/h in only 2.7 seconds. It can also reach a maximum speed of 307 km/h, thanks to its aerodynamic design derived from Acura's winning motorsport experience.
Limited Production
Holding true to its name, the NSX Type S is a New Sports eXperience that's unmatched, delivering 600 horsepower of pure thrill. There will only be 350 units available worldwide of the NSX Type S, making it an exclusive model with the performance and handling like nothing else. The Type S adds race-spec turbos and electric motors to make the NSX the ultimate vehicle for track days.
Contact Us
With three unique models available under the Type S badge in the Acura lineup, you will have the exact Acura model to suit your specific requirements. Make sure to contact us if you want to inquire about these models' availability or ask our experts any questions.
Make an Inquiry