The Upcoming: 2024 Electric Acura ZDX

The Upcoming: 2024 Electric Acura ZDX
What could be more exciting than an all-electric Acura? Not much, and the 2024 Acura ZDX is genuinely electrifying. Honda - Acura's parent company - has not yet adapted to EV technology because they want to perfect it. When the Acura ZDX is released in 2024, that payoff for waiting will be huge. You can browse our new inventory to see which Acura models we currently have in stock while considering how you might want to finance the future ZDX with us here at Erin Mills Acura in Mississauga, Ontario.
2024 Electric Acura ZDX - What's New?
So, what's new? Well, everything! The ZDX is based on Acura's Precision EV concept car. You will find many parallels between it and the 2024 Honda Prologue BEV SUV. Since General Motors is helping to make the electric components, you might also notice some similarities to their EVs.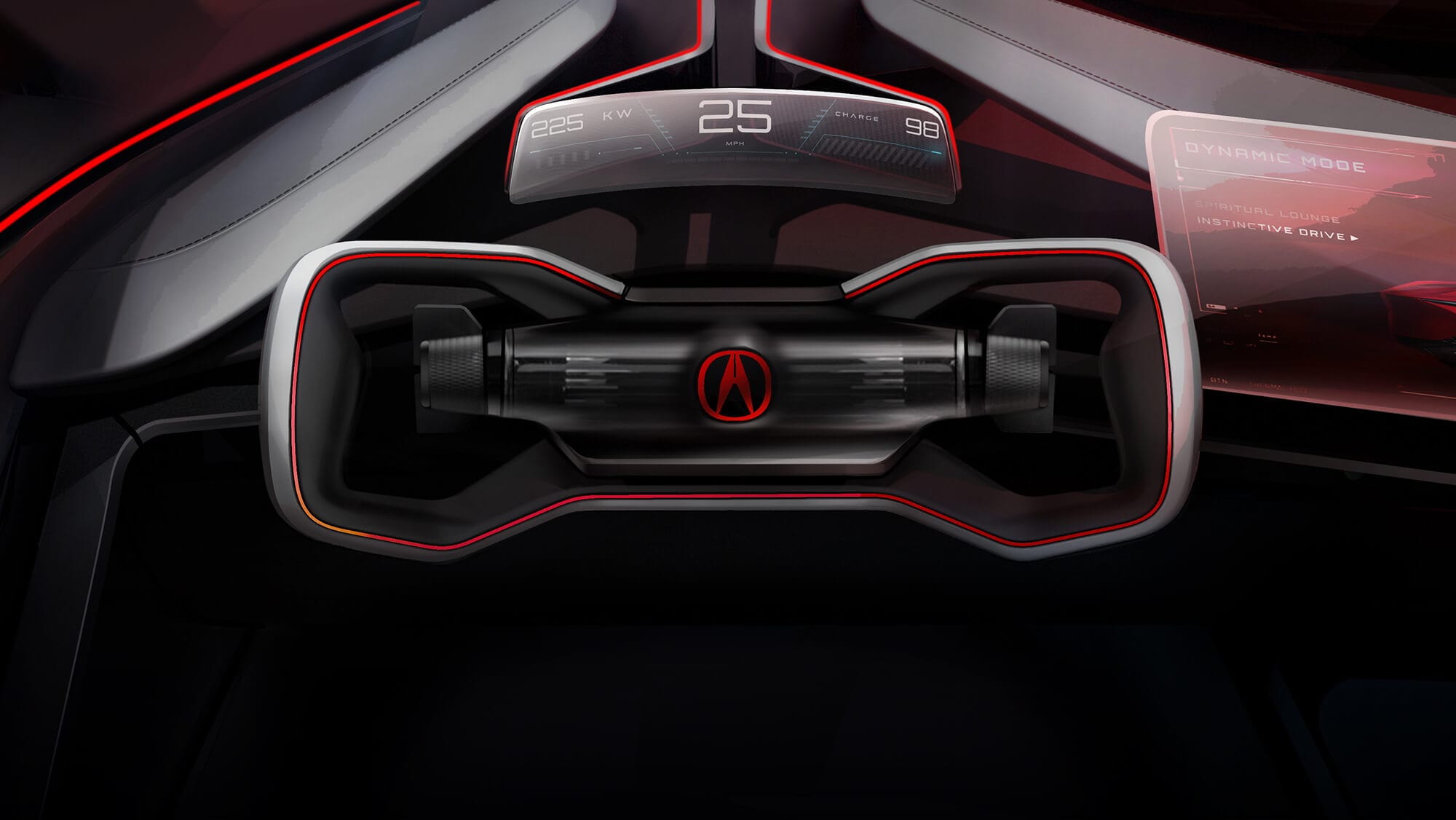 2024 Acura ZDX Future Vehicle
The 2023 Acura ZDX is absolutely a vehicle of the future. But what does this mean? Acura is thinking about how the Acura ZDX will age over time, not just how it will perform in 2024. It won't be like the ill-fated Honda Clarity EV, which had a sub-par electric range when it was released. The ZDX is estimated to get at least 480 kilometres of electric range, which is more than what you get on most current EVs.
2024 Acura ZDX - The Electric Future of Acura
The 2024 Acura RDX is designed for the future of EVs, functioning as a way for the brand to reach carbon neutrality by the year 2050. This means that 100 percent of Acura's North American sales are set to be battery-electric and fuel-cell electric vehicles as of 2040. This mission is bold and daring, but we know Acura can make it happen. The ZDX is only the beginning of a long future of ever-evolving electric vehicles.
2024 Electric Acura ZDX Performance
Honda hasn't released much information about the Acura ZDX's performance features. Still, we know that the ZDX will use the Ultium battery platform used in the Prologue concept and in the Chevy Blazer EV. Also, according to Acura, the ZDX will be outfitted with the performance-oriented Type S version. Front-wheel drive will likely be standard, with all-wheel drive available as an option, although the Type S will probably be AWD-only, as is typical for a performance-based vehicle like this.
Contact Us to Learn More!
Ready to learn more about the 2024 Acura ZDX? Contact us with any questions you might have. Our kind and knowledgeable staff are excited to share all they know about this impressive new model. You can also visit our online Finance Centre if any of our current Acura models pique your interest. We have an ever-changing inventory of Acura models, so check back with us often to see if we have the Acura of your dreams.
Contact Us
* Indicates a required field