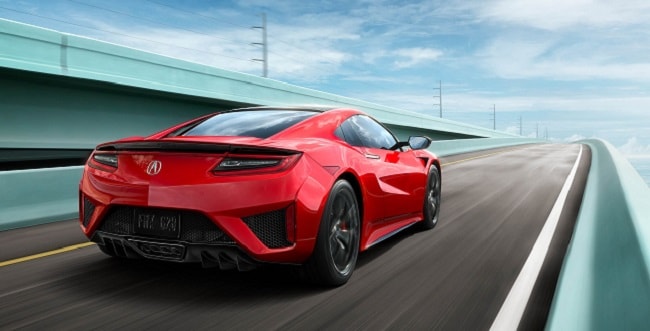 Introducing A New Shade Of Intensity, Acura Sports Car
With Precision Crafted Performance as the hallmark and innovation as its principle, new ways were created to engineer, design, build, and produce an iconic Acura Sports Car available for sale in Mississauga. The NSX, an Acura Supercar, is the first of its kind. Powered by a bespoke Spoke Hybrid Super Handling All-Wheel Drive and 573 HP power unit, it is a total game-changer. The Acura NSX is the center of attention when you think of sports cars, that feeling of adrenaline powered by dreams, and driven by Acura.
What Makes A Car A Supercar?
Supercars are exotic cars, delivering great style along with incredible performance. These cars are among the fastest in the world and have the best sport handling capabilities on the road today. Acura reinvented the supercar 29 years ago with the original NSX that went toe-to-toe with Ferrari and Porsche. Today, Acura continues the supercar status while offering Acura levels of reliability and comfort.
How fast is the Acura NSX?
With heart-pounding acceleration from 0 to 97 Kmh in just 3 seconds, and reaching a top speed of 310 Kmh, the NSX delivers on its supercar promise. It's fast, it's thrilling, and it easily plays in the same club as the MacLaren and Porsche Turbo. The Acura NSX is undoubtedly the fastest model in the Acura lineup.
Where Is the Acura NSX sold?
At Erin Mills Acura, you can find the Acura NSX in Mississauga, front and center in our showroom. Contact us today for more information on financing, scheduling a test drive, or to answer any other questions you may have.